wine coolers:
301 mmfreestanding wine cooler, 19 bottle capacity, electronic temp control 5-20, black glass door
Use these filters to refine results.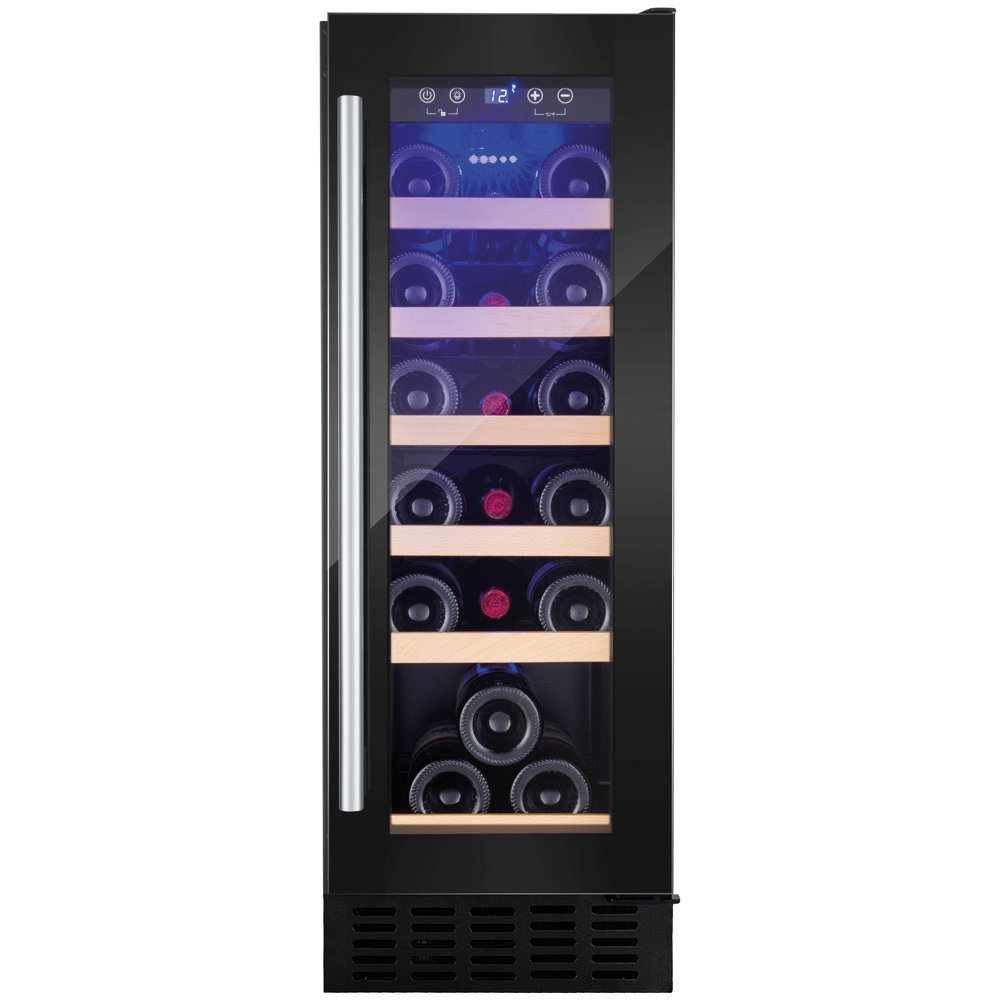 301 Mmfreestanding Wine Cooler, 19 Bottle Capacity, Electronic Temp Control 5-20, Black Glass Door
It is a 30cm freestanding, under counter, wine cooler. This appliance provides great capability within a stylish exterior. It comes with wooden slide out shelves with the capacity to hold 19 bottles. Features include electronic temperature control and an over temperature alarm. Additionally the UV protected glass door will keep wine in the perfect conditions.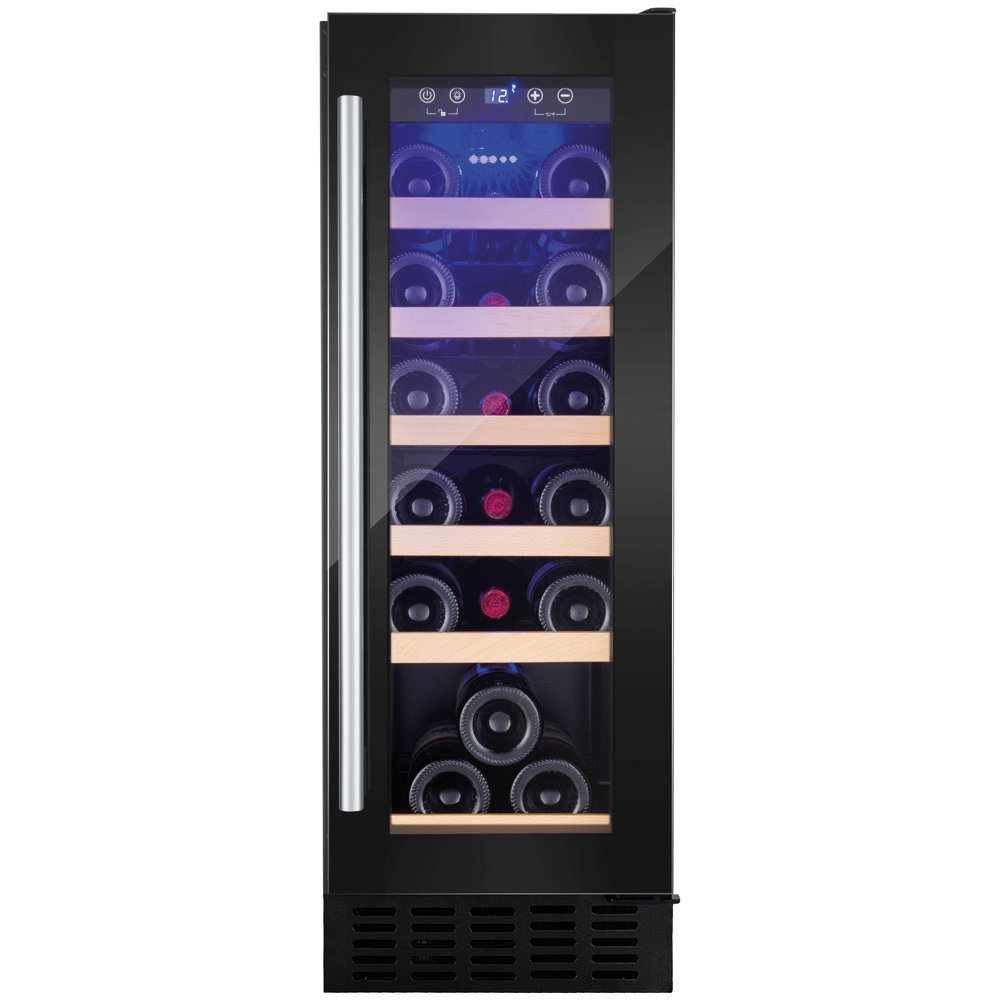 301 Mmfreestanding Wine Cooler, 19 Bottle Capacity, Electronic Temp Control 5-20, Black Glass Door
It is a 30cm freestanding, under counter, wine cooler. This appliance provides great capability within a stylish exterior. It comes with wooden slide out shelves with the capacity to hold 19 bottles. Features include electronic temperature control and an over temperature alarm. Additionally the UV protected glass door will keep wine in the perfect conditions. Colour/Finish: Black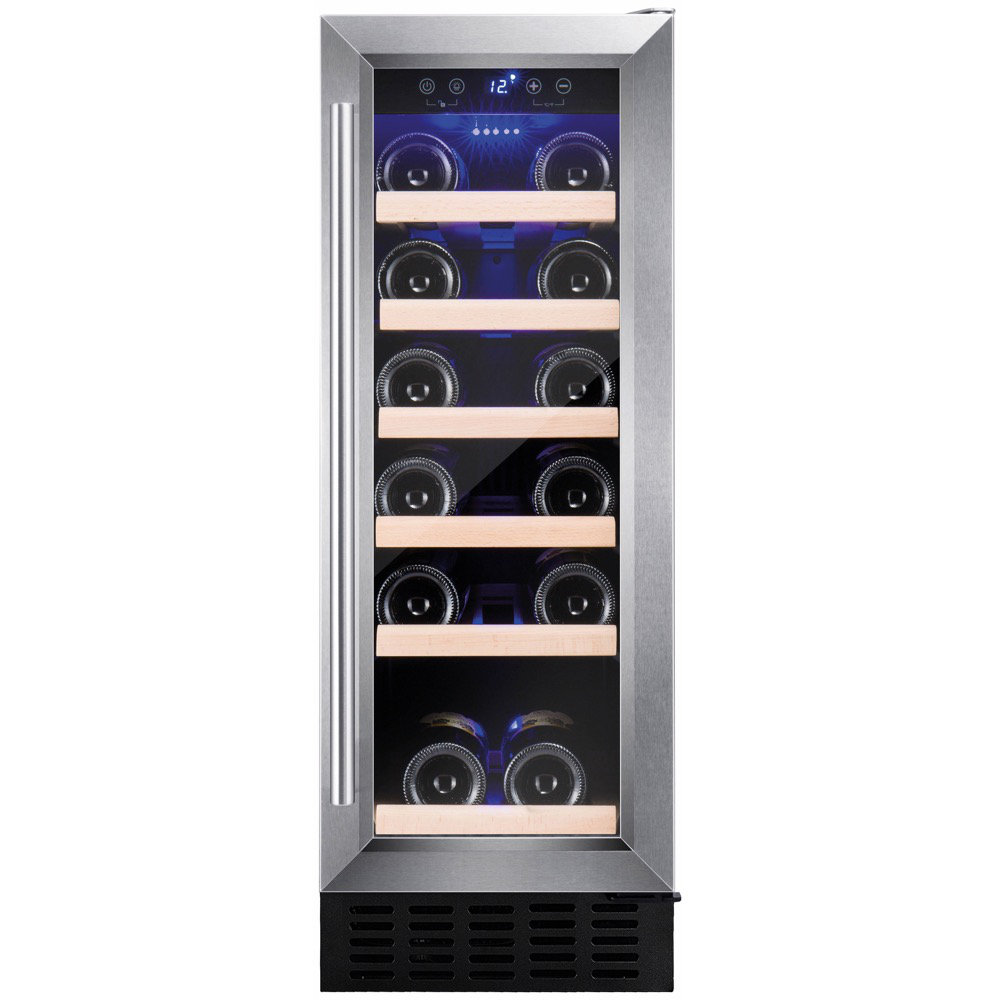 301 Mmfreestanding Wine Cooler, 19 Bottle Capacity, Electronic Temp Control 5-20, Black Glass Door
It is a 30cm freestanding, under counter, wine cooler. This appliance provides great capability within a stylish exterior. It comes with wooden slide out shelves with the capacity to hold 19 bottles. Features include electronic temperature control and an over temperature alarm. Additionally the UV protected glass door will keep wine in the perfect conditions. Colour/Finish: Stainless Steel